Stories can be told in so many ways. The story behind PEARL Photography by Elena is more than unforgettable – it is, frankly, breathtaking. Ferndale's Elena Slesarchuk has built a career as a photographic perfectionist and her stunning work is now making the covers of magazines.
A graduate of Squalicum High School, Elena was born in Ukraine and moved to the United States at the age of eight. She got married at 17 and has been married for 17 years. Their children are now 16, 12 and nine years old. The eldest is often her assistant who occasionally travels with her to watch over equipment and bring her lenses. "God put me in this career," says Elena, who is currently booked until 2021.
Elena did not do any training as a photographer. To help people through their jobs, she wanted to study nursing. But then came photography. After giving birth to two sons and a daughter, she wanted to take professional-looking photos of her children. Her supportive husband, Oleg, bought her a basic DSLR camera – a Canon 60D – from Costco.
Her reaction: "I had no idea how to use it."
Like most new users, she set the camera to automatic and played around with free amateur editing software. She quickly learned to take pictures of her own children and post photos on Facebook until she was asked to take pictures of her friends' children. Requests from friends – and then from friends of friends …
In three months she was a full-time photographer, though she admits she still felt like she had no idea what she was doing.
With this newly developing ability, she put college aside. Her first paid shoots were motherhood and family.
Elena initially charged around $ 40 for a session and was marketed through simple word of mouth. A tech-savvy customer introduced her to the next-level tools for her thriving career: Adobe Lightroom, Photoshop, and customer booking systems.
Although she is now known for her wedding shoots, she initially held back when clients first asked Elena to photograph their weddings – she had young children, was shy, and "I had a lot of stage fright. I was afraid of weddings [photography]. "
After declining many requests, Elena gave in to a persistent prospect who would give her a full year to prepare. Elena agreed – and soon booked seven more weddings. But she still had a lot to learn.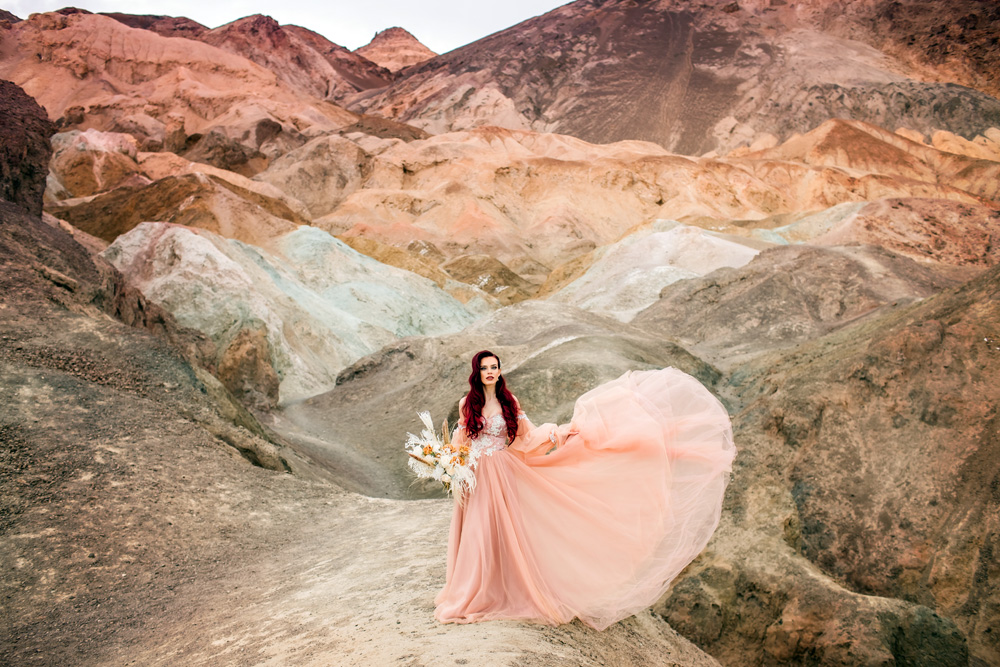 "I was scared of screwing it up," says Elena. This customer said it was okay if she did, which eased the stress a bit. She's a seasoned photographer now and really enjoys it, but the first year had a few sleepless nights.
Elena had her one Canon camera, two lenses and no assistant – but she really wanted to study. "I sent a message to a photographer in Portland," she says, asking what types of photos would be expected from wedding shoots. She also signed up for a course. She found a second shooter for her team who brought additional lenses. Her current second shooter, Leo of Portland, was in great demand, but she offered to pay him double to keep his services. "He knows everything," she says.
Always a calm person, Elena says she had to learn to take command of shootouts and be heard. "You have to have a voice for them to listen," she says. "Now I can't imagine doing anything else. A new personality has emerged. "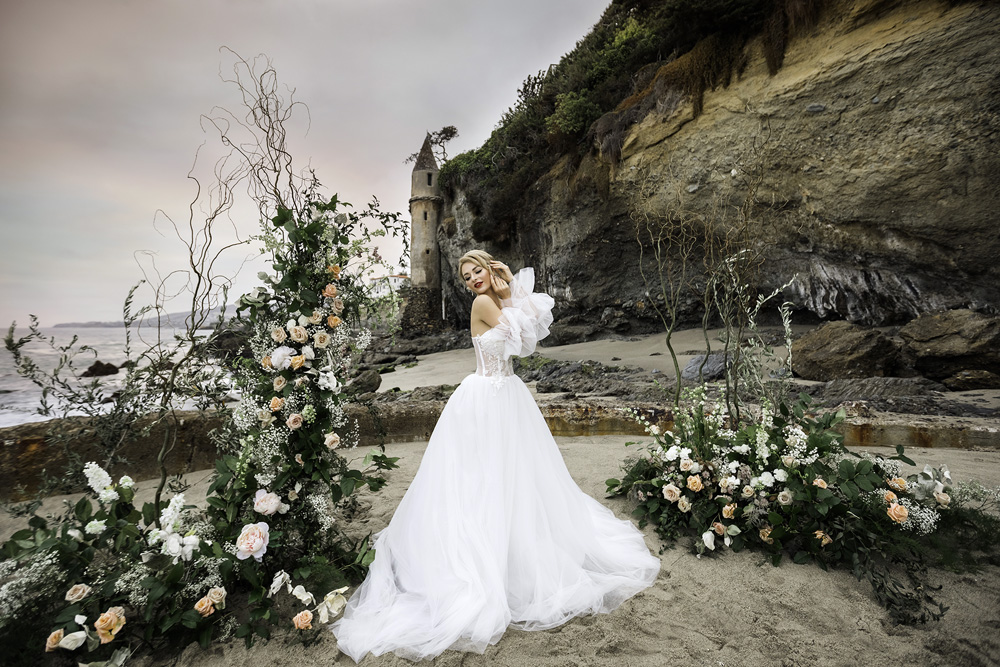 To take their photography business to the next level, Elena and Oleg did something extreme: they sold their house to have working capital to buy eight lenses, three cameras, lighting equipment, and additional software.
Within a few years, Elena became known for her unusual pictures, often taken in places like mountain peaks that require a hike. But it is more than just spectacular locations that distinguish them. "I plan everything," she says. "I see with them. Customers bring photos of what they like and I see who they are. We look at locations, budgets and travel expenses. "
She also works with a dress designer for bespoke dresses, a hairdresser, makeup artist and flower arranger. She is far from the typical photographer who shows up, takes photos, leaves and edits. Elena researches every detail, such as the time of sunrise and sunset for a location shoot.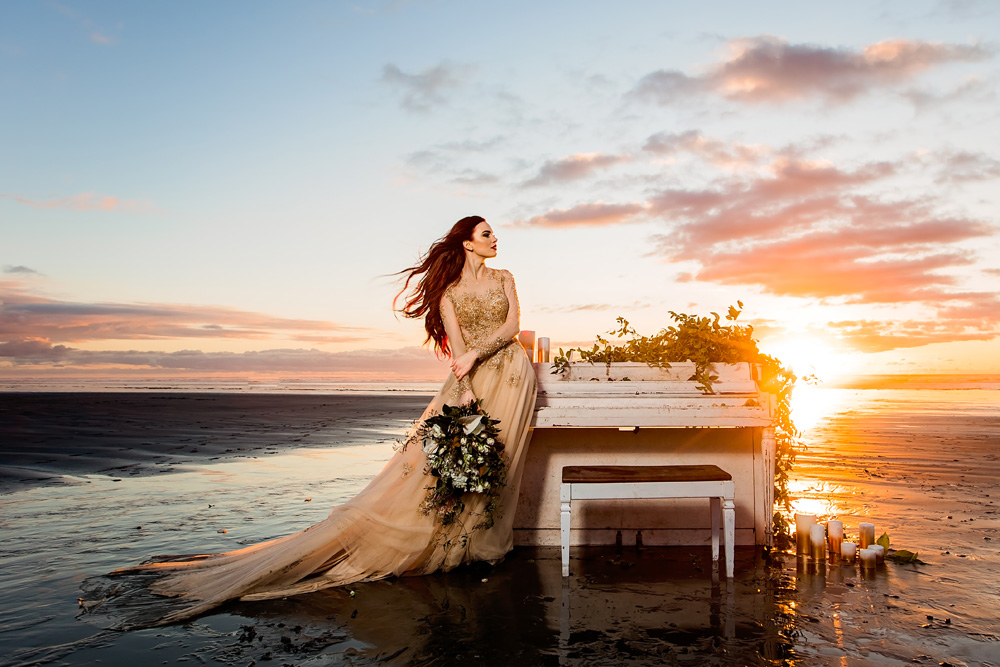 For a shoot in the Los Angeles area in late May, she hired a Las Vegas florist who was ready to drive over. From their list of vendors, some are willing to work for free to bolster their collaborative portfolios.
And while others in the industry often outsource editing of the final images, Elena does too. "I'm picky," she says, "and I work it by hand. I'm not using any presets. Every location is different. "
Elena is now mentoring others who are starting to learn photography. "I don't hesitate to help," she says.
At the time of our interview, she was in between trips to different states for weddings. She was in Texas for a week; the next one would take her to a beach in Southern California. Customers pay the travel expenses for Elena and her team for each shoot. It was also shot in New York City, Pennsylvania, Florida, and Hawaii and will rethink international travel destinations once her children are a few years older.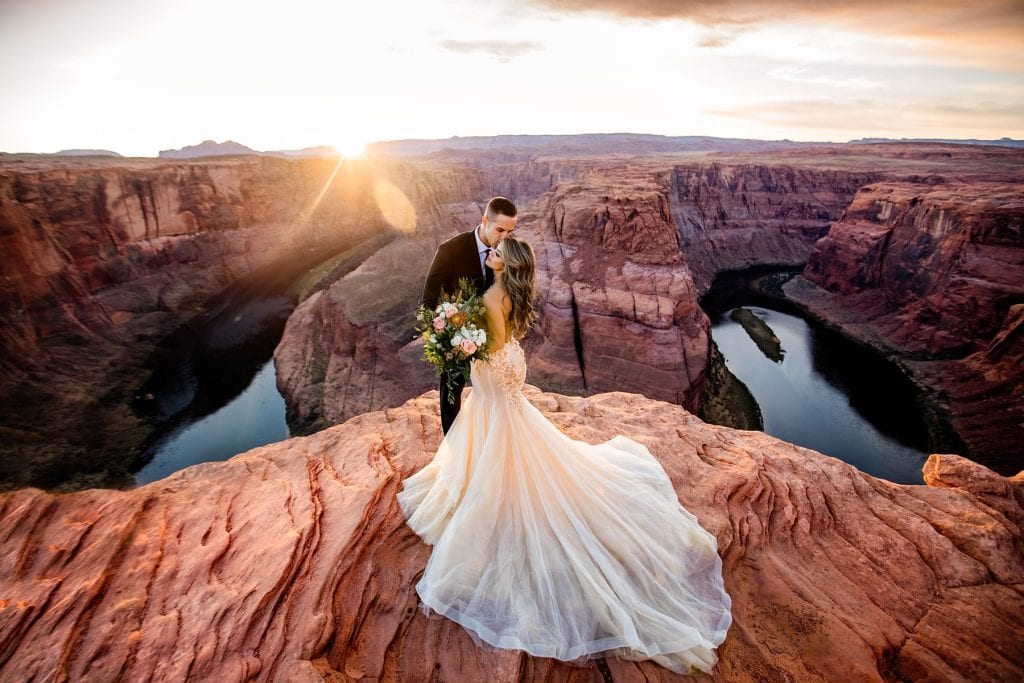 Elena admits that she's not the photographer for everyone. "Rattlesnake Ledge is a two mile hike. It takes time. They change in a pop-up tent or with a blanket, "she says. "I am not for everyone. I'm for someone who wants something epic. "
To get the right perspective of a mountain, she positioned a couple on the summit and then climbed a ladder to rise above them. That spring, in Death Valley, California, she and her team made several 1-mile trips into the desert to haul not only their gear, but a piano as well. She had seen certain ridges in the ground so they had to go to that point to get around that Perfect Shot.